Are you interested in blogging but don't know where to start? Good news: Blogging is easier than you think and the potential for earning a passive income are excellent.


If you're willing to commit time and effort, you can build a profitable blog that can generate passive income. 
In this blog post, I'll introduce you to the world of blogging as a side gig by covering essential details such as:
Why and how to begin a blog. 

Different types of blogs and their scope for growth.

Cost implications of starting a blog. 

Monetization strategies for your blog, etc. 
Ready to dive in? Let's go!


Why create a blog in the first place?


Blogs are a great medium for creative self-expression. If you have a passion to share your ideas and expertise, starting a blog is a great way to do that.
In today's digital world, blogs serve as a primary source of information on all manner of topics, from food to fashion, lifestyle, travel, entertainment, health, etc.
Blogs also make for a great source of passive income.
Once you get your blog off the ground, you can begin to monetize it by placing ads or affiliate links within your content. This can help you to earn money on autopilot once your blog reaches a certain level of traffic.



Perks of blogging (2023)


There are many perks associated with blogging, and you should take advantage of these. 
Flexible Income: Your blog can help generate passive income, and you don't need to do much to earn this type of money.
Work From Anywhere: You can work from home and write your blog posts whenever you have time, but blogging also gives you the freedom to work from any location you choose, like your local coffee shop or park.
Free Time: You spend less time managing your blog than with other types of businesses. With blogging, you just need to create and publish quality content on a regular basis.
No Investment Needed: You don't need to spend any money to start your blog if you decide to start by using a free blogging platform, e.g. Medium, Blogger, WordPress, Substack.  

Types of blogs


There are many types of blogs, each with their own scope for growth. 
For example, a travel blog is different from a fashion blog, which is different from a technical blog. Depending on your niche, you can select the type of blog that best suits your interests and knowledge.


Different Objectives Of A Blog


Think about what you want your blog to achieve. 
Increase brand awareness: Your blog needs to help people associate you with your brand. You can do this by publishing high-quality content that educates and informs your readers. This content can be about your industry, about your products or services, or about your brand. 
Increase sales: Your blog has the potential to help boost sales and boost your revenue. You can do this by creating and selling high-quality products, writing reviews, how-to guides, etc.
Increase brand trust: Your blog can help boost brand trust by regularly publishing content that answers the questions your audience has, helping solve their problems, and showing them how to achieve their goals. You can use your blog to build authority and increase your online brand recognition.
Increase online presence: Your blog can be used as a way to boost your online presence and authority. You can do this by consistently creating high-quality content that will help you gain more followers and readers.
Increase online networking: Your blog can be used as a networking tool to build relationships and expand your network. You can do this by publishing content that helps you build relationships with other bloggers and journalists.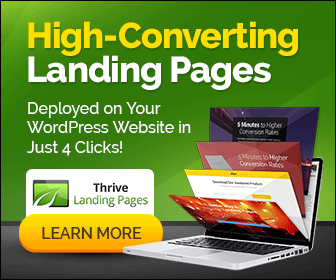 Types of blogs you can monetize in 6 months


There are many types of blogs, and these include narrative, opinion, how-to, tutorial, and review blogs.

 
Narrative blogs are used to tell real-life stories, travel experiences, lessons you've learned that you feel others will benefit by reading and applying in their own lives. 
Opinion blogs are used to share your personal views on topics, like politics, social issues, business, and provide advice to people looking for help. 
How-to guides are used to teach readers how to do something with step-by-step instructions, like baking, garden-designing, or DIY projects. 
Tutorial blogs are written to teach readers about a certain software, like WordPress, Microsoft Excel, or Photoshop.
Product reviews are written to help readers decide whether to purchase a certain product, like a hotel, a car, or a flight ticket.

How much does it cost to start a blog?


If you're on a tight budget and are just exploring the idea of starting a blog, you don't need to spend a lot of money upfront. In fact, there are a few free blogging platforms that you can start with.
If you're looking to invest in a more long-term blogging project, it's best to set aside a few hundred dollars in your budget.
For instance, if you're launching a fashion blog, you'll need to invest in quality photography and styling equipment to get a professional look.
If you want to go the free blogging route, you can start a blog on WordPress or Blogger, both of which offer users a free option.
If you want to go the paid blogging route, you can use Bluehost or Hostgator to set up your blog for about $4 per month.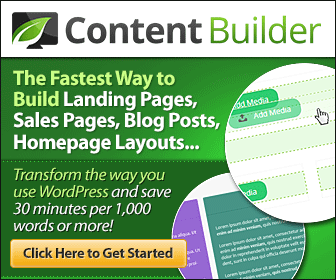 Passive income opportunities for blogging


Depending on which type of blog you go with, you will have different types of passive income opportunities. 
Advertising
Many blogs make money by selling ad space on their website. Advertisements are placed on your site by other companies. You can make a profit from this by charging a fee or a percentage of the ad revenue your site generates.
Affiliate links
With affiliate links, you earn a commission if someone clicks on the link and makes a purchase. Most bloggers use affiliate links to link out to products that they love and recommend, such as a new book or product they think is fabulous. 
Selling your own products 
If you offer a product or service that relates to your blog, you can sell your own goods through your blog. For example, you could offer your own e-book on a topic that relates to your content.



Conclusion
Blogging can be a great side gig for anyone who likes writing.
If you have a passion for a particular subject, are interested in sharing your knowledge, and are willing to put in the effort and time needed to build a successful blog, you can earn a passive income through blogging.
Start by researching the types of blogs that exist, as well as their potential for earning.
Then, choose a blog that suits your interests and skills.
From there, you can begin to build your blog, monetize it when it reaches a certain level of traffic, and earn money through blogging on the side.
Whether you are a business owner, an insurance agent, a medical professional, or any other type of professional, having a blog can help you showcase your expertise and attract potential customers.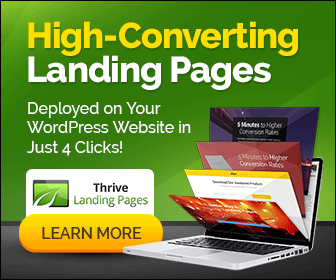 This post contains affiliate links.