You've got a new killer blog that you want to drive traffic to and you've been led to believe that building backlinks from sites with strong traffic is a great way to invest your money and time. 
Because building backlinks from blogs with higher traffic and authority than yours is an important SEO factor, you have a couple of choices. 
1. You can spend a lot of time finding blogs relevant to yours, reaching out to their owners, and trying to get a guest post published on their sites so you land a precious backlink to yours.
2. If you have the cash, you pay a backlink building service to do the work for you. You "get niche-specific backlinks from sites with strong traffic," says the copy for one of the many "authority link building services." 
Two choices.
Your time or your money. 
Which will you choose?
HINT: There's a third choice that is much better than these two. Read on to learn what it is.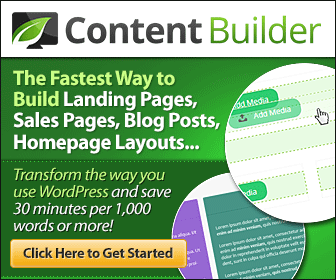 Sucked into the link building vortex
It's bad enough to be paying someone hundreds of dollars for building backlinks to your site.
Besides, it's against Google's policies to do so and you'll get penalized when Google finds out that's what you've been doing.
If you get penalized by Google, it will kill your search engine rankings. Millions of bloggers have found this out the hard way.
And it's even worse to be wasting your precious time reaching out to other site owners to see if they'd be willing to give you some link juice.
If you're a freelancer, coach, or small business owner who wants to drive traffic to your blog and you're reading this, chances are you've already been sucked into the link building vortex. 
Don't get sucked into the link building vortex!
It's time to stop the backlink building madness.
Let's examine why you should stop building backlinks and what you should be focusing on instead.
But first, let's clarify two things: what are backlinks and why are they important in SEO?



What are backlinks in SEO?
When one website contains a piece of "anchor text" that links back to your website or blog, you've got a backlink. You'll find backlinks in almost every blog post/article on the internet. Anchor text is the visible, clickable text in a hyperlink, like this link to the Content Igniters homepage.


Why are backlinks important?
Backlinks are important for SEO because they tell Google and other search engines, like Bing , that other websites are linking back to your articles and posts because they view your blog content as expert, authoritative, and trustworthy. 
If you have more backlinks from sites that have relevant content to yours, search engines will rank your content higher in the SERPs (search engine results pages).
Obviously, if your posts are ranking on the first page of Google or Bing, and especially in the top 3 positions, you're going to get a lot more organic traffic to your blog. 
And that's exactly what you're after, right?
Right now you're likely thinking, "Mike, if backlinks are so important in SEO, why are you saying we should stop wasting time building backlinks or paying for a link-building service?"
That's a great question.



Why should you stop wasting time building backlinks?
You should stop wasting time building backlinks because backlinks are not the only factor that Google uses for ranking content. 


This is something I've learned in my research, and the top bloggers and SEOs in the business know this. 


There are "11 critical Google ranking factors that will drive more traffic" to your site - Neil Patel.
Neil Patel recommends you invest your time more wisely instead of wasting it building backlinks. Check out his video, below. 
Need more proof that you shouldn't waste your valuable time or money building backlinks?
Ricky Kesler and Jim Harmer of Income School have taken their web properties from zero to hundreds of thousands of page views each month without wasting a single minute or dime building backlinks. 
How have they done that?
Using the same method that Neil Patel recommends, by investing your time to create high-quality content.
When you create high-quality content, other bloggers will WANT to link to it because of its expertise, authoritativeness, and trustworthiness. 


Check out Jim Harmer and Ricky Kesler's video below. They explain exactly what you should be focused on instead of building backlinks. 





Stop building backlinks and focus on creating great content
Blogs are all about content.


The top bloggers know that creating high-quality content showcasing your expertise, authority, and trustworthiness is the only way to satisfy your readers and get them returning to your blog over and over again.


Because the most successful bloggers know the importance of creating great content, that's where they focus their energy. 


Frankly, they don't care about linking to your content or even having you as a guest poster unless you're creating outstanding content yourself, first. 


After all, their main concern is about their content and their readers, not yours. If you want another site to link to yours, you've got to provide something valuable for their readers.


REMEMBER: You can literally spend hours and days trying to get backlinks from other bloggers or writing guest posts for their sites or you can spend hours and days creating great content for your own blog and audience. 


Which do you think is a better use of your time and which activity do you think your audience is going to appreciate you for the most? Building backlinks or creating great content for them? 



Building backlinks naturally is the best use of your time, energy, and money
You don't need to pay a link building service, nor do you need to spend time reaching out to other bloggers to ask for guest-posting opportunities in order to build a strong backlink profile.
You'll get all the backlinks you need naturally if your content DESERVES a link.
In this post alone, I've created 3 links to Neil Patel, one of his posts, and one of his YouTube videos. 
Additionally, I've created two links to Ricky Kesler and Jim Harmer, one link to their Income School website, and one link to one of their YouTube videos. 
I've done that because of their,
Expertise
Authoritativeness
Trustworthiness 
But, the most important reason for me doing that is because I care about YOU, my reader, to provide you with the best content possible while also sharing the expertise of other bloggers whom I trust. 
And building backlinks naturally is, hands down, the best way to get backlinks. After all, there's nothing better or more satisfying than getting a backlink from another site because you deserve to get it.
That's why you should be spending 90% of your time creating great content that your audience will love reading. 



Stop wasting your time building backlinks and start blogging!
The best way to get backlinks is by creating content that other bloggers want to link to because they value it and they want their readers to know about it.
And you know what?
You don't have to beg, nag, or try to convince them to give you a link.
You only need to focus your valuable time and energy on one thing. 
Create valuable content in the form of high-quality blog posts and other bloggers will link to you because they see the value you're bringing to the table. 

That's exactly what Google recommend you do, too in this post: "Creating helpful, reliable, people first content."
The opening paragraph of that post states: 
"Google's automated ranking systems are designed to present helpful, reliable information that's primarily created to benefit people, not to gain search engine rankings, in the top Search results."
If I were  you, I wouldn't take my word for it when I say stop building backlinks and focus on creating high-quality blog content. 
I would take Google's word for it, and Neil Patel's word for it, and Jim Harmer and Ricky Kesler's word for it.
That just leaves one question for you to answer? 
When are you going to start focusing 90% of your time and energy on writing great content? 
There's no better time than today.
Do you need help creating high-quality content for your blog or website?
If so, reach out to me at: mike@contentigniters.com. I'm happy to schedule a Zoom call with you to explore your content needs and how we can work together. Cheers!